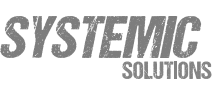 Testimonials
I've again and again been very impressed with by the App42/Shephertz company's customer support. I've been working in the software and telecom industry (lately at Sony Mobile) for many years and rarely seen this kind of responsiveness.Fredrik Nilsask
founder and owner of NorthView HB,
a mobile software development company
ShepHertz has one of the most dynamic, talented and energetic teams I have worked with. They have not only developed a deep catalogue of APIs across Nokia and Windows Phone platforms, they have displayed exemplary skills in agile development. Having attended numerous Nokia developer bootcamps, they have rapidly evolved their offerings to match the developer expectations. Development lifecycle and therefore time to market has been cut dramatically for our developers thanks to their products.Jasmeet Gandhi
Head- Services Mktg. & Devices, Nokia
I believe that ShepHertz ecosystem approach to support App development in the cloud, across App platforms is a excellent way to both simplify and reduce development time.Kent Bogestam
CTO, Cumbari AB
It is great service to manage our data for Games and Application. We have used Leaderboard and social components for our games. We are satisfied with their service and technology.Virat Khutal
Founder & CEO, Twist Mobile
Game Cloud Management with no server side coding
AppWarp cloud solution is designed so developers don't need to do any server side coding. Features which allow this
Room properties
Connection resiliency to persist user state during intermittent connectivity issues.
Integrate with App42 backend.
Lock and Unlock room properties to arbitrate conflicts from the client
Associate custom user data.
Pay as you Grow with our Pricing
No restriction on CCUs so you don't need to pay extra for spikes in your games usage.
We bill developers based on the number of messages their app exchanges with the AppWarp server over a month.
Save on upfront deployment cost as first 3 months are free giving you enough time to play around.